University of Chicago Law School
General Info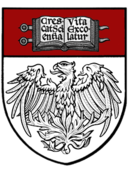 The University of Chicago Law School, having recently celebrated its centennial in the 2002-2003 school year, has established itself as a high profile part of the University of Chicago. It is ranked 6th overall in the U.S. News & World Report graduate school rankings, with its student body ranking 5th in the nation. Additionally, Chicago's faculty has the highest per capita article citation rate of any American law school. The Law School is also notable for having the third highest gross and second highest per capita placement of alumni as U.S. Supreme Court clerkships, with roughly 15-25% of each graduating class going on to clerkships at the federal or state level. Private career prospects are equally bright for graduates, placing highly into elite firms. The school awards the Juris Doctor (J.D.) degree, having been the first American law school to do so, as well as the L.L.M., J.S.D and D.Comp.L solely to foreign trained lawyers. The Law School is well-known for its advancement of the application of social science to the law. A significant movement in jurisprudence began at the law school when Aaron Director initiated the first modern systemic investigation between the intersection of law and economics, an area in which the law school's faculty figure prominently.
Contact information
University of Chicago Law School Admissions
University of Chicago Law School is considered a Moderately Competitive law school, which accepts only 22% of its applicants. Comparatively, Chicago is Significantly Higher than the average cost for law school.
| | Applications | Offers | Matriculated |
| --- | --- | --- | --- |
| Class of 2025 | 4111 | 900 (21.89%) | 183 (4.5%) |
| | 25% | Median | 75% |
| GPA | 3.69 | 3.90 | 3.97 |
| LSAT | 166 | 170 | 172 |
Tuition And Financial Aid
| | In-State Resident | Non-Resident |
| --- | --- | --- |
| Full Time | $58,065 | $58,065 |
| Part Time | N/A | N/A |
Living Expenses
Living on-campus: $24,564
Living off-campus: $24,564
Living at home: $24,564
Important Dates
Early Decision 1: N/A
Early Decision 2: N/A
Regular Decision: 03/01
Application Fee: $75
What are your chances for admission to University of Chicago? Register now to find out!
Where do you fall?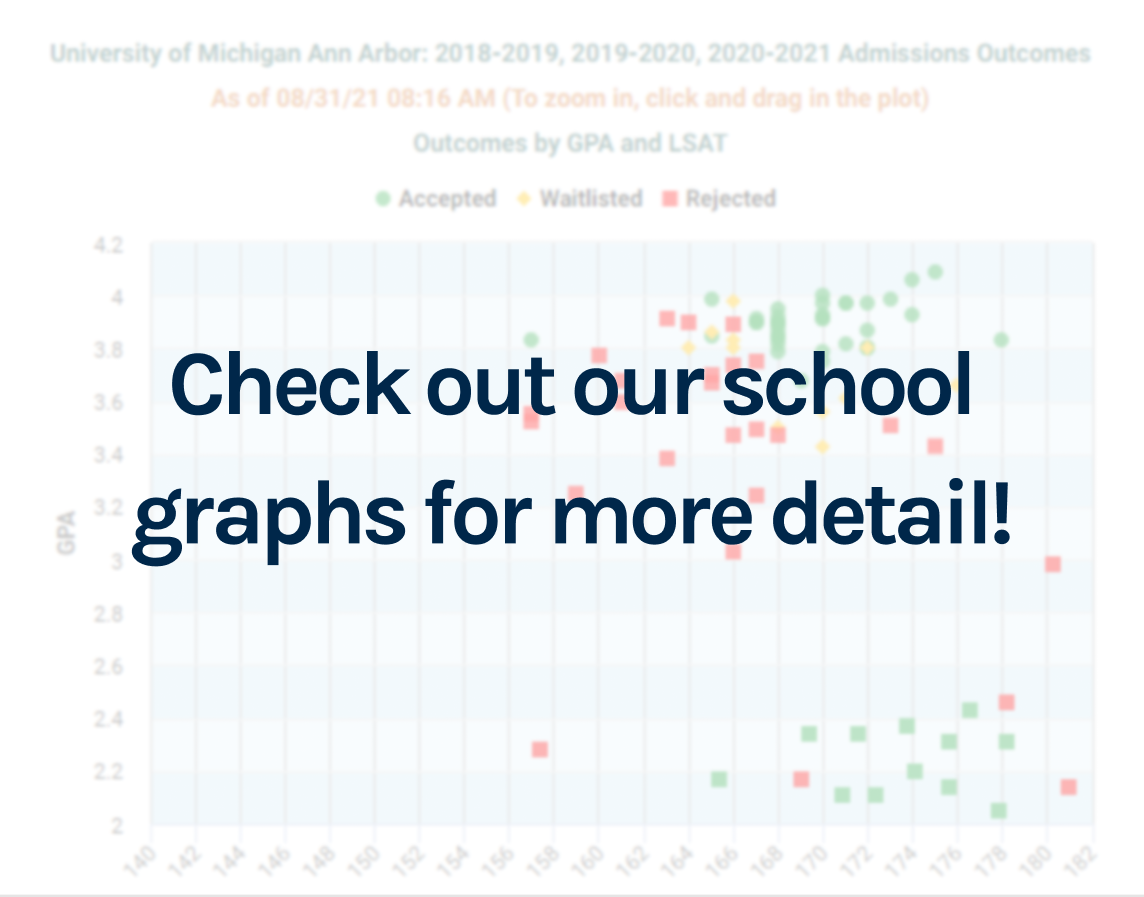 University of Chicago Law School Community
University of Chicago Law School is considered to have a Highly Favorable student to faculty ratio. The average class size for 1L sections is approximately Above Average compared to other law schools. Student diversity at Chicago is Average.
Student body
Student Gender Chart will load here!
Student Race Chart will load here!
Comparable Schools
Faculty Statistics
Full Time: 67
Part Time: 79
Faculty
# Female Faculty: 49
# Minority Faculty: 17
Ratio
9.2 Students
1 Faculty
Housing Options
On Campus Housing: Yes
Graduate Housing: Yes
Law Specific Housing: No
University of Chicago Law School Curriculum
The size of 1L sections affects the quality and consistency of teaching in law schools. Generally with smaller 1L section sizes, students receive more individualized attention. University of Chicago 1L section size is 13% larger than law schools in Illinois and 23% larger than all PRIVATE law schools.
1L Section Size Comparison
University of Chicago Law School: 190
Illinois Average: 166
PRIVATE School Average: 146
Positions Available in Advanced Courses
Simulation Courses: 160
Faculty Supervised Clinics: 256
Students Involved in Advanced Activities
Field Placements: 20
Law Journals: 148
Moot Court/Mock Trials: 0
Attrition Rates
First Year: 2.1%
Second Year: 1.4%
Third Year: 0.0%
Fourth Year: 0.0%
University of Chicago Law School Employment
Deciding to attend law school requires a large financial investment with the goal of securing employment upon graduation. The University of Chicago class of 2020 had an employment rate of 98% with 0% pursuing an additional degree.
Employment Comparison
School Employment Chart will load here!
In 2020, 76.4%% of students reported their employment status 9-months after graduation.
Type of Employment
Law Firms: 65.0%
Business: 6.0%
Government: 5.0%
Public Interest: 6.0%
Academia: 0.0%
Illinois: 31%
New York: 19%
California: 15%
Bar Passage Rates
Reporting: 76.4%
First Time Takers: 199
Average School: 92.1%
Average State: 79.3%
Pass Difference: 12.8%
Top Bar Jurisdiction
Illinois: 85.4%
Passed: 71 of 73 (97.3%)
State Average: 79.3%
Difference: 11.9%